luminaries_2
Learn about the great men of Hanamaki
Kenji Miyazawa is not the only great man of Hanamaki. Inazo Nitobe was a great agronomist and educator. He even became the Under Secretary General of the League of Nations. A famous sculptor, Kotaro Takamura, spent the final years of his life in Hanamaki. Tetsugoro Yorozu was an artistic genius who introduced avant-garde oil painting to Japan. We would like you to trace their lives here in Hanamaki.
Inazo Nitobe

Inazo Nitobe, who is known as the face of the former 5,000 yen note, was born in Morioka in 1862. He often visited Hanamaki, his ancestors' hometown, from early childhood. His dream was to "be a bridge across the Pacific" and he went to the United States to study when he was 21. His famous book, "Bushido: The Soul of Japan" was published in English in the United States when he was 38. He became the Under Secretary General of the League of Nations at the age of 58 and helped to found a predecessor organization of UNESCO. He became the face of the 5,000 yen note for 20 years, until 2005. In "Bushido", he wrote about the spirit of the samurai (bushi), which is also embodied in Hanamaki. You may gain insight into this hidden virtue by walking along Nitobe Road. He passed away on October 15th, 1933. He was 72.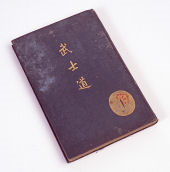 Hanamaki Nitobe Memorial Museum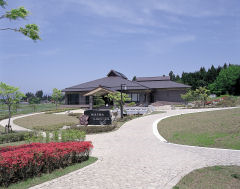 This museum displays the contribution of the Nitobe family, who lived in Hanamaki for 220 years and worked devotedly for regional development, especially the formation of new rice fields. Ph.0198-31-2120
Sakura Chijinkan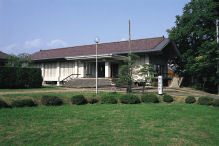 This facility is at the entrance of Kenji's monument, "Ame ni mo Makezu", and exhibits materials and works related to Kenji, Kotaro and Yorozu. From there you can walk down to the riverbank of the Kitakami River and see the famous field, "Shita no Hatake", where Kenji farmed. Ph.0198-23-6591
Kotaro Takamura

Born in Tokyo in 1883. He studied sculpture in the United States and then lived in London, Paris and Italy before returning to Japan. In 1914, at the age of 32, he published an anthology called"Dotei" in October and married Chieko Naganuma in December. His wife Chieko died in 1938 at the age of 52. The anthology, "Chieko Sho", was published in 1941 and received an enthusiastic public response. Through his connection with Kenji Miyazawa, he fled to Hanamaki from the fires of war that had engulfed Tokyo in 1945. He farmed alone here for the last seven years of his life before dying in 1956 at the age of 74.
Takamura Sanso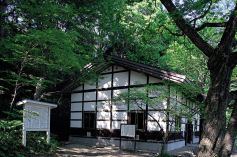 Kotaro Takamura lived in this cottage for seven years. The Takamura Museum is about 150m from the cottage. Ph.0198-28-3012
Tetsugoro Yorozu

He was born in Tsuchizawa, Hanamaki in 1885. He began painting at a young age and entered the Tokyo Fine Arts School. His graduation work, "Ratai Bijin (Nude Beauty)," is recognized as a pioneering avant-garde painting because of its intense colors and bold strokes. In 1914 he returned to his hometown to dedicate himself to painting and started developing his own painting Later, living in Tokyo, he fused the climate of Tsuchizawa with contemporary Western techniques to form his unique Tsuchizawa, where the Yorozu Tetsugoro museum is located, retains its artistic atmosphere. Tetsugoro passed away on May 1st, 1927, at the house where he livedin Chigasaki, Kanagawa. He was 41.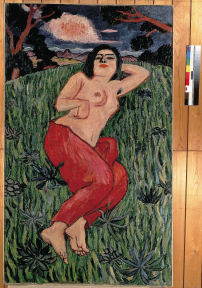 Tetsugoro Yorozu "Ratai Bijin (Nude Beauty)" 1912
The National Museum of Modern Art, Tokyo
Yorozu Tetsugoro Museum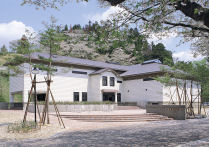 This museum introduces Tetsugoro's oil paintings, ink paintings, sketches and personal belongings such as notes, letters and photos. Ph.0198-42-4402
より良いウェブサイトにするために、ページのご感想をお聞かせください。